Business Banking Package
Create your own flexible package
SAVE up to $1,400
1*
when you choose us for your banking needs
Get your accounts online today
3 easy steps, 100% safe & secure
Meet with an Advisor to take advantage of these great offers
2.99% introductory interest rate on balance transfers for the first 6 months on
Scotiabank Momentum
for business
Visa card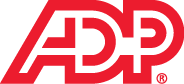 2 months free payroll and no onboarding fee
Up to 60% off QuickBooks Online accounting solution for the first 12 months*
Get it now
Top reasons to choose Scotiabank
If you're looking for a bank that understands your business needs, we can:
Save you time with convenient online and on-the-go access
Provide free online planning tools
Connect you with specially trained Small Business Advisors that will work with you to find the right financial solutions for you
Helpful Account Services
Great services to help you manage your money
Free Scotia® InfoAlerts
Get an email or text notification every time money moves through your account.
Find out more.
Overdraft Protection for business
Direct Deposit
Have your paycheque, pension and more automatically deposited into your account and access your money right away.
Set it up.
Pay with your phone
Forgot your wallet? Use your smartphone to pay for small everyday purchases.
Learn more.
Pre-Authorized Payments
Pay your Internet, cell phone bill and more automatically. No missed due dates and no late fees.
Set up a payment.
Additional Information
Interac debit card purchases, ABM cash withdrawals, bill payments (including pre-authorized debits), account transfers and cheques.
For full details of coverage limitations, refer to the CDIC brochure.
Protecting Your Deposits
(38kb), or ask for a copy at your Scotiabank branch